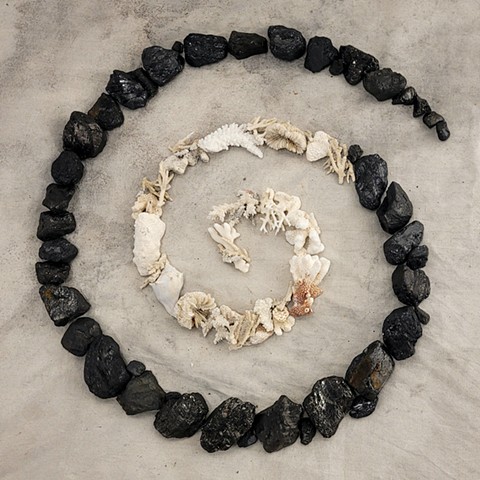 Maelstrom
Coal, bleached coral, canvas
36" diameter


Statement
My abstract found-object constructions, drawings, land art, painting and other media are inspired by immersions in landscape, by the colors and textures of weathered materials, and by changes occurring over time. My work presents nature without denying the intrusions of humanity while evoking memories of specific places and times in the landscape.
Most of the work shown on this site is available for sale. If you see something of interest please inquire.
Subscribe HERE to receive emailed exhibit announcements.